~GISH-2000~
Great Illinois Squirrel Hunt
A collection of oddballs from Illinois and Indiana gathered in southern Illinois to "chase squirrely things and shoot lots of arrows". From what I saw this weekend the rabbits at GORH should not be too concerned.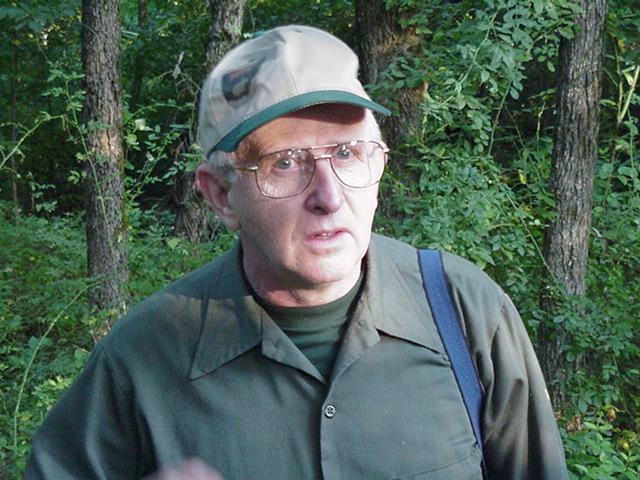 "Geez, these southern squirrels are big. Don't wander too far away from me Tom." Bud "Spudley" Hall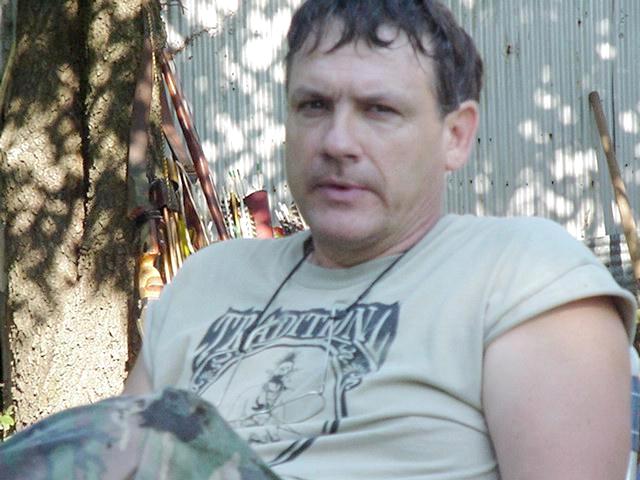 Tuck taking a break after a grueling half hour hunt for giant southern gray squirrels.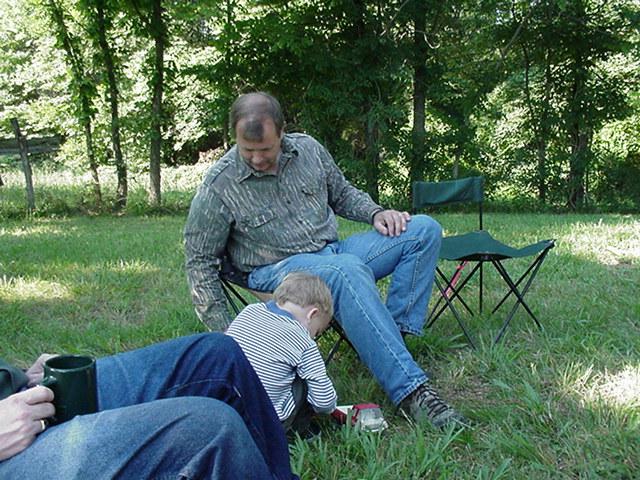 Chuck and grandson relaxing during mid-day reprieve from the mosquito infested jungles of southern Illinois.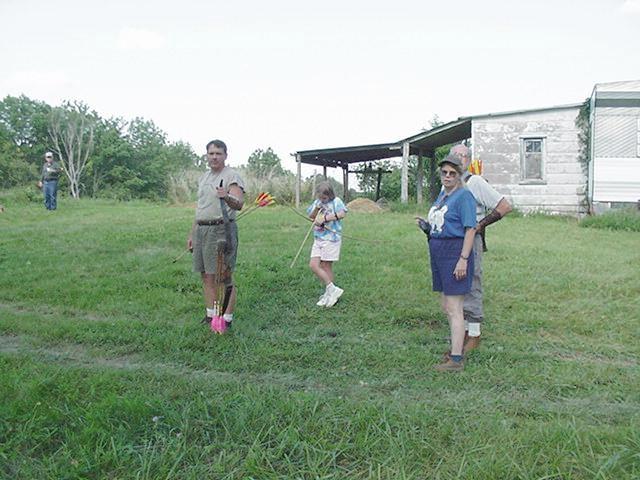 Getting ready for the running/rolling giant squirrel shoot off. Everybody showed up, nobody won.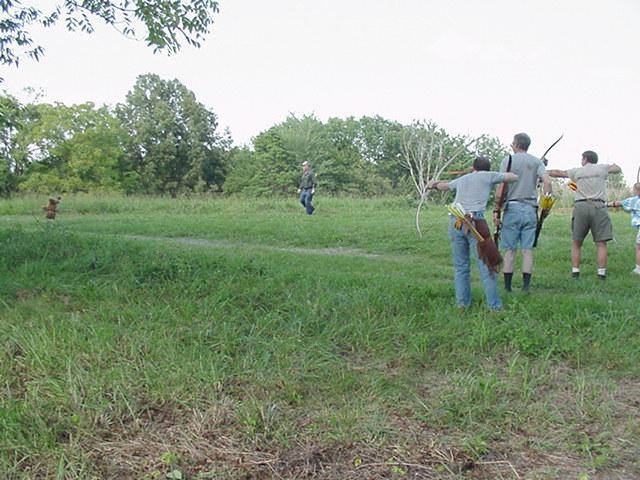 Taking our best shots at the intimidating giant southern gray squirrel.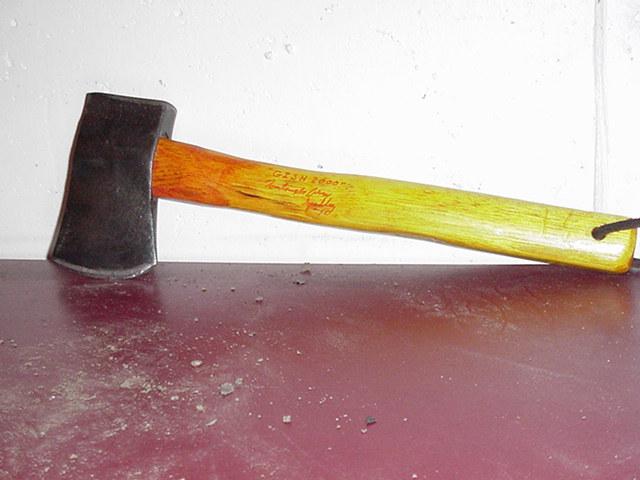 Special gift from Spudley, an antique broadhead ax. After watching me shoot all weekend he seems to feel I need one.
I observed many cameras in attendance so look for much, much more as the guys get these photos to me. Several of us are hoping that many of these pics do not turn out but I will post all that the guys give me unedited so check back again.
-------------------------
The following are a few frames pulled off a video that Bud and Wayne made of GISH-2000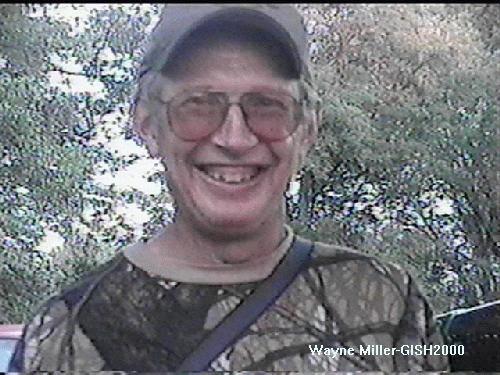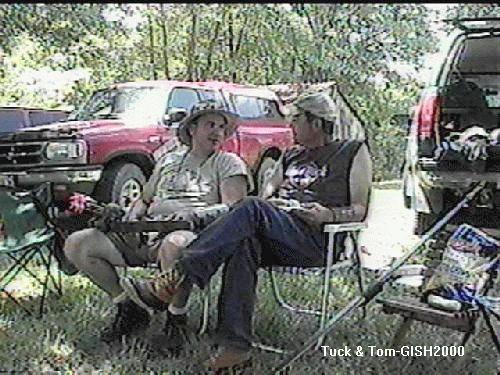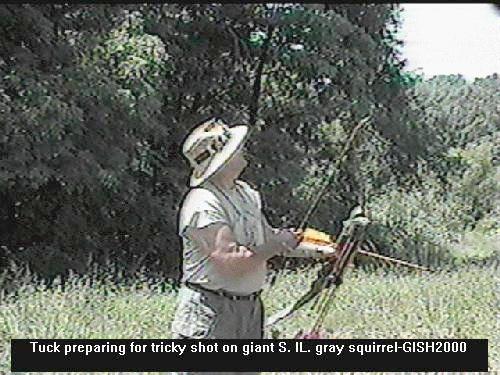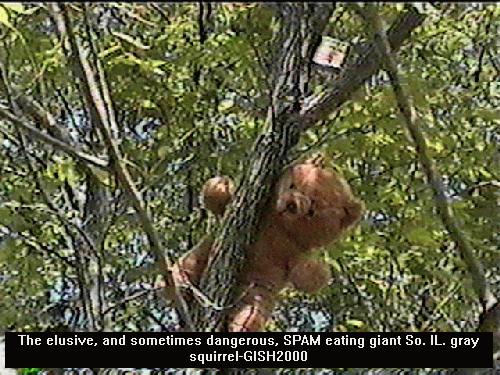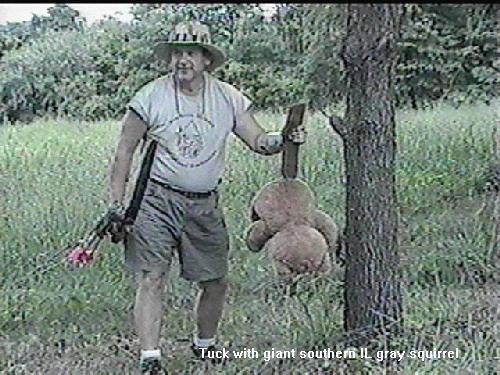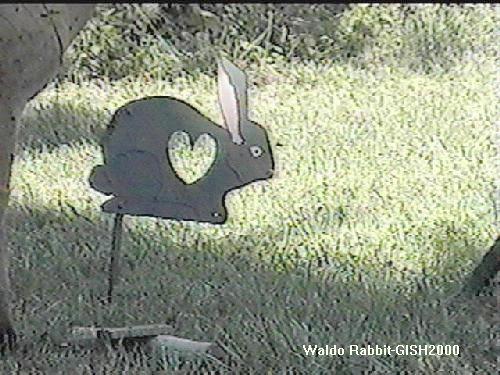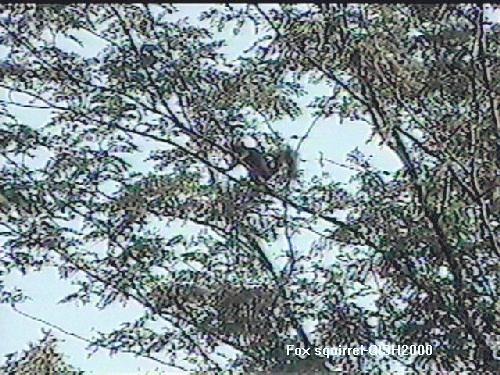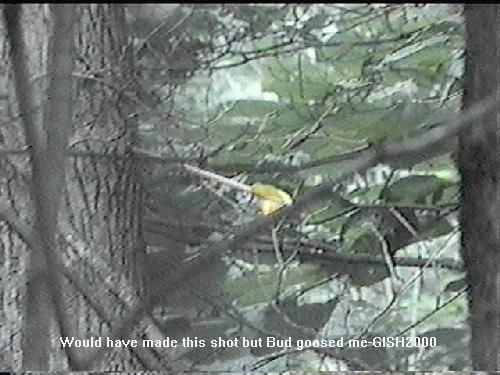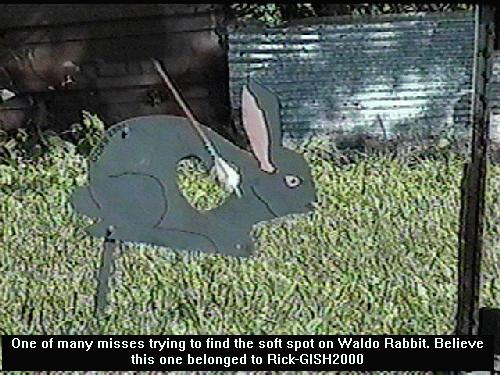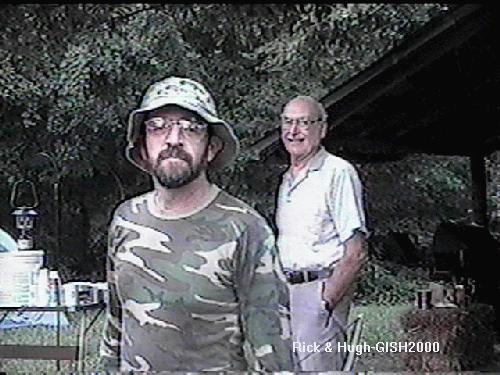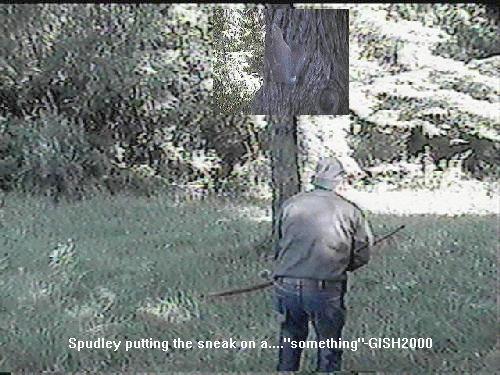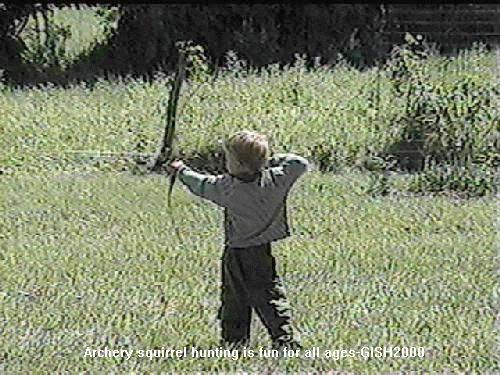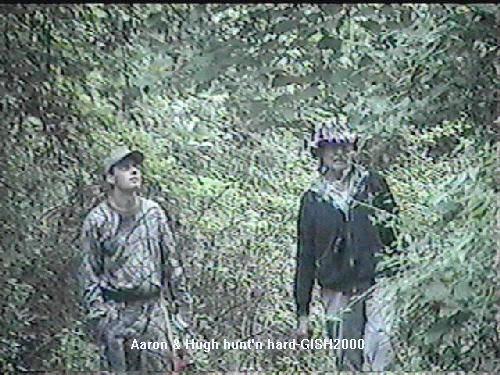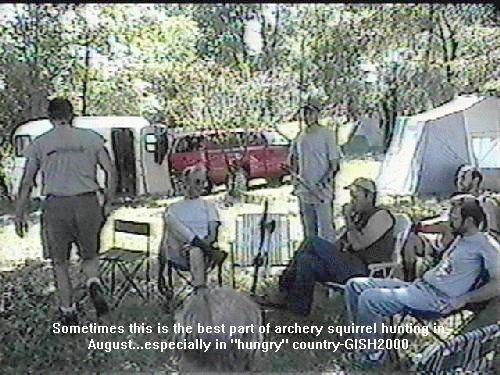 Good friends, bows & arrows, and a few squirrels. It don't get much better than that.
---