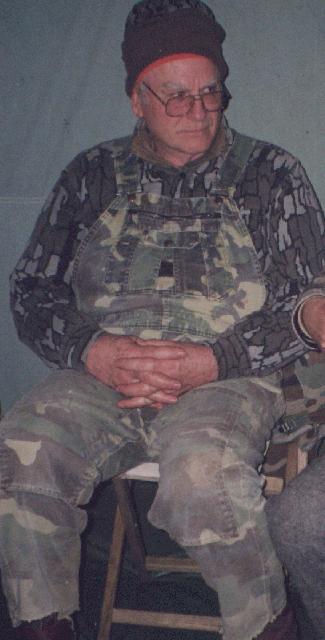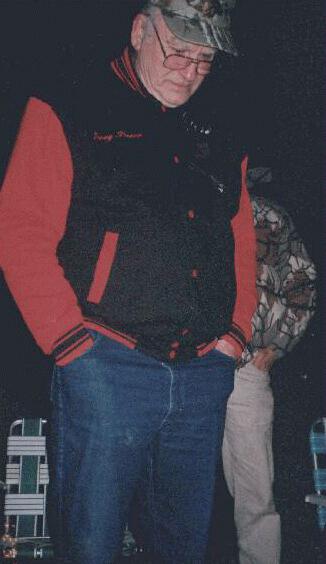 "Gentleman" Jerry Pierce
Hunting archer...bowyer...friend
A few weeks ago I was fortunate enough to be able to share a rabbit hunt with Jerry and many others in Ohio. Chasing rabbits with bows and arrows is a passion that both Jerry and I shared.
Shortly after Jerry arrived at the campsite I found him standing next to me. He looked at me seriously, yet with that twinkle in his eye, and said, "I heard from Torges that you made less than flattering comments about my gray squirrels", the gray squirrel being Jerry's favorite game animal.
I quickly tried to cover my tracks by telling him, "I don't care for those grays because I can't hit'em." Jerry just smiled and said no more.
The next day Jerry handed me his lastest hunting bow, a 57# Choctaw recurve, and asked me to shoot it some. After shooting a half dozen arrows, I handed the bow back and told him, "With a bow like this I can see why you prefer those hard to hit grays." I then handed him my beat up old Hill Big 5 and said, "Try shooting my bow. Maybe then you will understand why I prefer the fox squirrel."
Jerry just looked at me, smiled, and never said a word.
Jerry was fun to be around, and you always felt comfortable in his presence. And if you listened very carefully you could learn a great deal. About archery, and about life.
You will be missed Jerry, but never forgotten

---